You can now join online!
How to join using our brand new St Mary's Health App:
1) Search for 'St Mary's Health' in the Apple (iOS) or Android (Google Play) store and download our app.
2) Once you have created your Mywellness account, scroll down to the 'Leisure Hub' icon and select 'I'm new and would like to sign up'.
3) Follow the steps described to create your Leisure Hub account.
4) Once you have confirmed your email address, select the 'Membership Prices' tab and select the membership type you would like to join on.
5) Select 'buy now'.
6) Checkout and make payment and your club membership will become live.


If you do not wish to download the St Mary's Health App then you can use our QR code below and join straight away!


Take a virtual tour here or book a show around by calling 01249 857335.
What is included in the membership price?
Membership of St Mary's Calne Sports Club entitles you to;
Unlimited use of the Swimming Pool during member swim sessions.
A state-of-the-art Fitness Suite with a vast and innovative range of equipment. 
Over 40 fitness classes per week, including Les Mills, Yoga, Pilates and much more!
Access to a team of experienced personal trainers, an in house therapist.
A fully bespoke new member journey that starts with an hour induction, a free programme and an opportunity to have a 1:1 personal training session with one of our experienced fitness team.
*Courses are charged at members' rates. Additional fees may apply. Set swimming times only.
 

What other member benefits do I get?
From the moment you step through our doors you will be greeted with a smile and exceptional customer service that we pride ourselves on. There are a range of fitness activities, clubs and events to suit all ages and abilities, so there really is something for everyone.


Priority Sports Hall Booking and Discounts
Club members can book the sports hall for a range of activities from badminton to basketball with a 7 day advanced booking period and receive a discount on all hire charges.
Online Booking System
Gain access to our exclusive member booking system where you can book fitness classes, courses and activities from home or on the move. 
Custom Mobile App
We have partnered with leading fitness brand Technogym to create a fully customised mobile app for our members. You can track your activity using the inbuilt GPS, connect with other apps and devices such as Fitbit and Polar, monitor your progress and make class and activity bookings at the touch of a button.
Guest Passes
Only members of the Sports Club can bring in their friends and family for a small fee. Enjoy a training session or relaxing swim with a guest of your choice. You can bring a friend in 10 times per year.
Coffee lounge and Wifi Zone
Sit and have a coffee before heading up to train, or unwind talking to your friends in our comfortable coffee lounge, with a Seattle's Best coffee station on hand and free Wifi in the reception area. 
For membership prices click here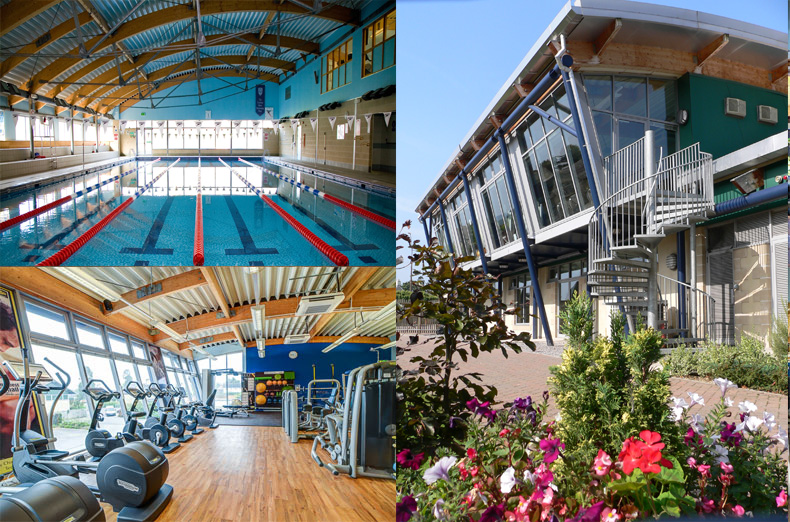 Hire of Facilities
Please click on the Booking and the Conditions of Hire Forms to enquire about hiring our club facilities.